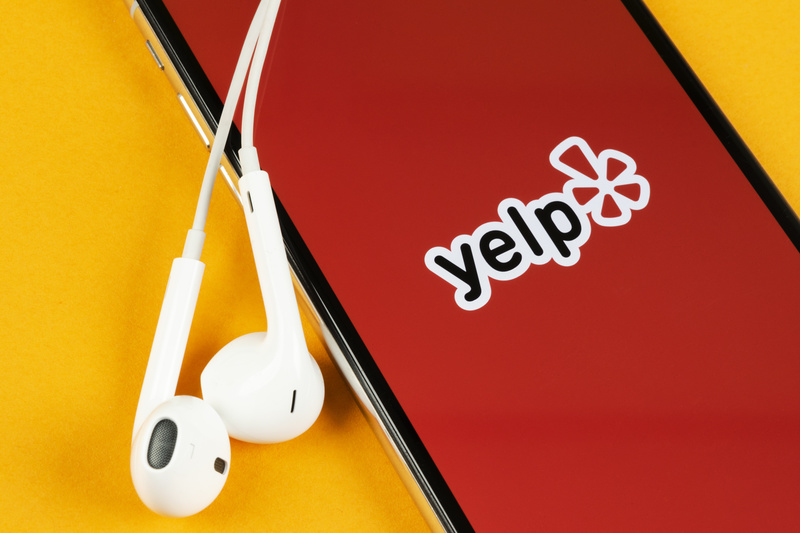 Yelp doesn't really require an introduction, does it? Founded in 2004, Yelp has gone on to become a household name and has grown rapidly in the local business discovery sphere to average 30 million monthly users. Today, Yelp hosts over 200 million reviews from patrons and tourists across the globe, making it a popular platform on which every business owner wants to get listed.
But just like any other business discovery site, the terrific site traffic stats on Yelp mean little if your business profile doesn't show up for the right keywords and searches from prospects. The competition for local businesses on Yelp is intense. So, if you want to show up on top of their search results, then you'll need to have an optimized business listing on the platform.
This article will tell you all you need to know about optimizing your Yelp listing, and best practices that you can follow to improve your chances of showing up on a prospect's computer or mobile app. Let's start with the first (and arguably most important) step.
Step 1: Create or claim your Yelp business listing
If you don't have a business profile on Yelp already, then worry not—getting listed on Yelp is an easy and straightforward process! All you need to do is head over to this page and click on Manage Your Free Listing to get started.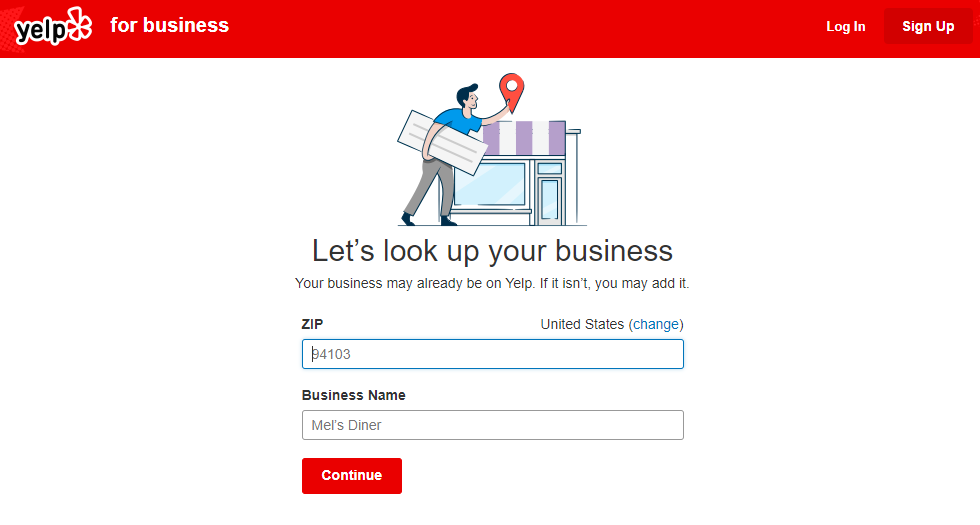 Once you do that, you'll be greeted with a page similar to this one where you can run a search to see whether your business is already listed on Yelp. If it does exist already, then you can go ahead and claim it using the steps mentioned here.
If it doesn't exist already, then you can move on to the next screen where you can add your business' basic details and then verify your email address to create a listing on Yelp.
Once you're done with that, you can move on to actually optimizing your Yelp profile.
Step 2: Have rich, accurate information on your Yelp business listing
The important part is not just getting listed on Yelp, it's providing rich information about your business that will be of value to visitors. A common mistake that business owners make while setting up their Yelp profile is filling out just the required fields and leaving the other ones empty. 
Try not to do that as much as you can. Beyond just adding your address, contact number, and other such primary details, try to include as many categories, tags, and attributes about your business on Yelp. Include information about your working hours, price range, and payment information to give customers ample information about your business and improve their experience.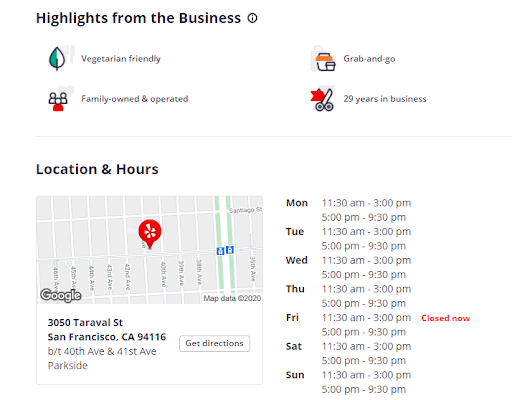 Yelp also allows you to add highlights from your business like "Vegetarian-friendly" or "Family-owned & operated" that might be of great interest to some patrons. In fact, some of them might use keywords such as the ones mentioned above to run searches on Yelp, and if you haven't added these highlights or amenities to your profile despite falling under that category, then you run the risk of not being found on relevant searches.
Step 3: Add photos and videos 
This one's a no-brainer, but we feel like it's worth emphasizing. We live in a visual, digital world where pictures and videos play a pivotal role in helping grab the consumer's attention and nudging them towards making a purchase decision. If you have a pretty store or restaurant, then taking pictures of it and putting it on Yelp can make a big difference to your entire profile's aesthetic.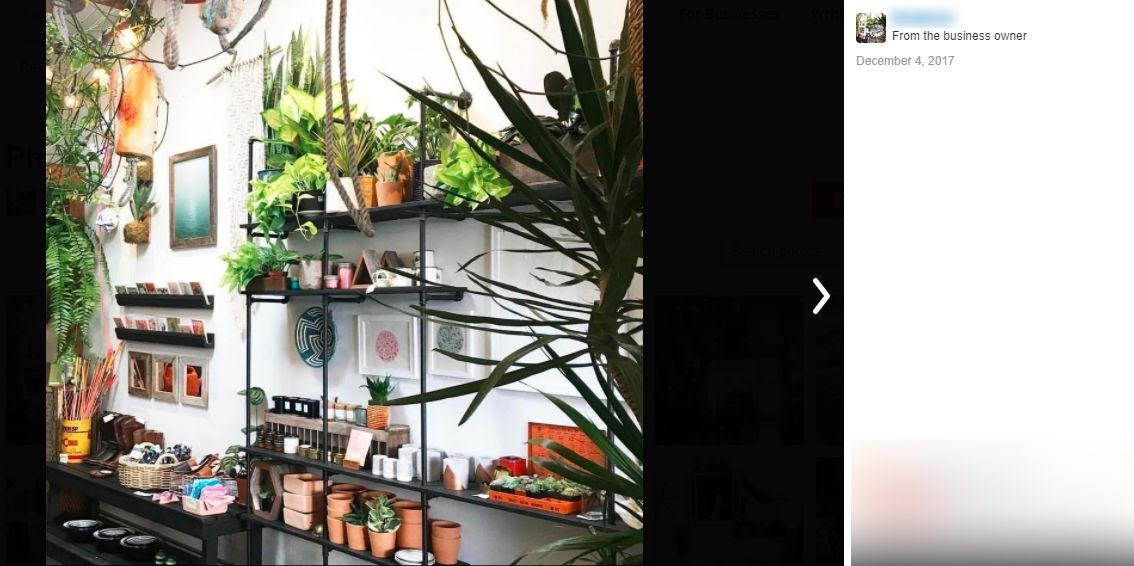 Beyond that, it also helps customers and prospects trust your business more. When was the last time you walked into a store that had zero pictures on Yelp or TripAdvisor? That's right. Never. Having no multimedia content on your Yelp business listing makes it appear like a shady business, and that's something you'd want to avoid at all costs.
Step 4: Get more reviews
Yelp has a strict policy when it comes to review solicitation, but that doesn't mean you can't "leave a trail of breadcrumbs to lead (your customers) to potentially leaving a review", as Yelp puts it. One of the things you could do is get official review stickers from Yelp. To get one, you can put in a request here.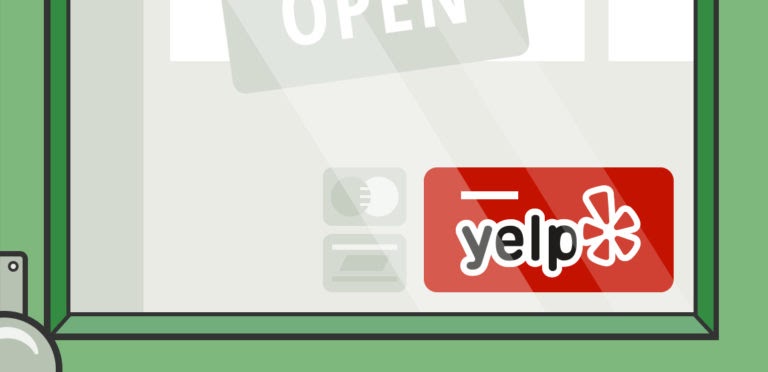 Beyond that, you can also get review badges for your website, or use other Yelp branded images like the Find Us On Yelp logo to help your customers make the connection between your brand's physical location and its Yelp profile.
How about doing this at scale?
While we've laid out the best practices for creating and optimizing your Yelp business listing, you also need to continuously monitor and respond to reviews. Another important thing you need to bear in mind is that Yelp isn't the only review site on the internet—there are over 40 business websites and apps that customers might use to find you, so it's important that you have optimized profiles across the board. 
If you'd like to manage all your digital profiles at scale, then check out how Synup can help your business optimize its online presence in an automated and hassle-free manner.