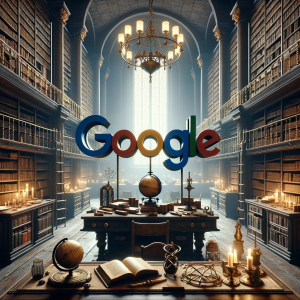 Google, for all the good intentions on their part, can seldom implement a change or a renewed policy without ruffling a business-owner feather or two. Companies spend tons of resources over extended periods of time to get into lucrative positions on search results only to be thwarted by an update. Google's business listings clean-up is the latest in the series that's caught local establishments off guard, especially the service area businesses (SAB).

Why is Google resorting to cleaning up now? Shouldn't they have put some checks and balances in place? Well, according to Mike Blumenthal, they were aware of the prevalent malpractices for a while now. It's just they let it be for sometime. "Now that they effectively have a local monopoly, and are under intense government scrutiny, they are apparently finally 'inoculating' the index." he opined.

The process actually started a couple of years ago and has gathered steam ever since. About a year ago, listing suspensions accounted for close to half of all the threads in Google Business Profile(formerly Google My Business) Forum.

Should you be worried? Maybe. Maybe not. However, there are a few points worth noting so you can take precautionary steps or in the worst-case scenario, be aware of the remedial actions.

What is Google trying to fix through this process?

Numerous businesses are included in GBP without meeting the fundamental requirements for legitimate establishments. Several of these listings do not even qualify as genuine businesses and should not be featured on GBP or Google Maps.

Certain businesses employ tactics involving multiple spam listings to game the system and outcompete others. This can involve having numerous listings all leading to the same website. Additionally, there are GBP listings that display physical addresses that are either non-existent or incorrect.

Google is now scanning all listings with a fine-tooth comb and as a consequence minor deviations are considered as serious breaches triggering reverification. In essence, it's taking several measures to minimize dubious businesses from making their way into GBP. Agreed that the clean-up and ensuing verification process are a bit troublesome. But that's the price businesses must pay to operate in a level-playing field.

One of the steps in the new process involves video verification which is harder to fake than postcard verification. This can be particularly cumbersome for bulk listings. On the flip side, Google is doing everything it possibly can to make reverification of suspended listings easier including a more streamlined form submission. In addition, it has also introduced a 7 to 14-day observation window during which reverified listings cannot make significant changes or add new images or posts.

Be prepared to prove that you are a genuine business in any eventuality. Have your DBA documentation and tax records in place. Ensure your website is fully indexed and you are listed on one of the trusted data aggregators such as Localeze, DataAxle etc.

Adding Social Profiles on Google Business Profiles Is Now a Cakewalk

If you've tried including your social profiles on your Google Business Profile, there was no option in the past.

Google has introduced a new feature that allows you to manually add your social media profiles as links to your business profile.

This update is highly appreciated, as in the past, these links were automatically generated, occasionally leading to incorrect links that you couldn't modify.

Aligning your social media profile links with your GBP used to require significant effort through your website, schema implementation, and sometimes even sheer luck. And the latest update to GBP aims to address just that.

To make changes to your social media links, just navigate to the New Merchant Experience, select 'Edit Profile,' switch to the 'Contact' section, and you'll find the option to add your social profiles. It's that simple!

Thrilled? We are not finished yet. The update seamlessly integrates all your social posts. For new posts, there's a 10-second delay (or thereabouts) for the automated review process, after which it becomes visible.

Currently, the update supports Facebook, Instagram, X (formerly Twitter), Youtube, Tik Tok, LinkedIn, and Pinterest.

Google has a prescribed format for the URL structure for each of the platforms. So be sure to follow those guidelines.

Early Glimpse of SGE for Local Search

Google's Search Generative Experience is all set to revolutionize the way we search. That said, it's only safe to say that it's in its infancy and each search result comes with a disclaimer "Generative AI is experimental. Info quality may vary." In fact, SGE roll-out is still in beta phase and you could opt in on their Labs page.

We are particularly curious about how local search might appear on SGE and have been using it to find out more in addition to scouring the net to get all the info.

One aspect of SGE that could impact local search is the carousels. For a normal search, these carousels present snippets of websites. So what happens to them if the search is local?

Andy Simpson, an SEO expert, made an interesting discovery when he found a Local SGE snapshot for the query "New Orleans personal injury lawyer." This snapshot featured two carousels and a significant number of thumbnails.

One of the carousels was concealed under a "caret" link at the top of the snapshot, while the other appeared in its usual upper right position. Google appears to be experimenting with the placement of these carousels, including having them at the bottom of the snapshot, and also varying the number of thumbnails.

In this particular search result, there was notable duplication between the two carousels. The upper right carousel, which contained a substantial 24 thumbnails, essentially replicated all the listings in the main body of the snapshot.

The second carousel, positioned under the caret and containing 20 thumbnails, generally mirrored the top organic search results, although not necessarily in the exact order. All the results from the Local Pack were also present in this Local SGE snapshot, resulting in a significant amount of redundancy.

It's evident that Google is conducting these experiments to assess how the snapshot's design impacts user clicks.

If you need help & managing your Google Business Profiles & have questions, please free to reach out to us.