According to Google, search is the number 1 channel high-value customers turn to, and 60% of smartphone users are more likely to choose a business if they can self-serve through their profiles. Google My Business profiles act as a digital signboard to create a seamless customer experience for businesses large and small. What a lot of marketers don't realize is that if they focus on optimizing their digital profiles with custom buttons, it could be their highest converting channel. 
Beyond just providing your name, address, and phone number (NAP) info to users or hosting reviews about your business from customers, you can create an interactive, actionable experience for search users, right on their search results screen. You can essentially transform your Google profile to help users push-to-order, book online, request for more information, fill out applications, and even showcase new offers or promo codes without them going anywhere else. 
Here are five things you can do to create a seamless customer experience using your Google My Business profile.
#1 Add Custom CTAs and Buttons
While the usual "Call", "Directions", "Website", and other such buttons show up as long as you have an optimized profile on GMB, you can also add custom CTAs to your profile to improve the customer experience you deliver. You can make a "Book Online" or "Request a Quote" button appear on your Google profile that allows your customers to interact with your business right from their search engine results page.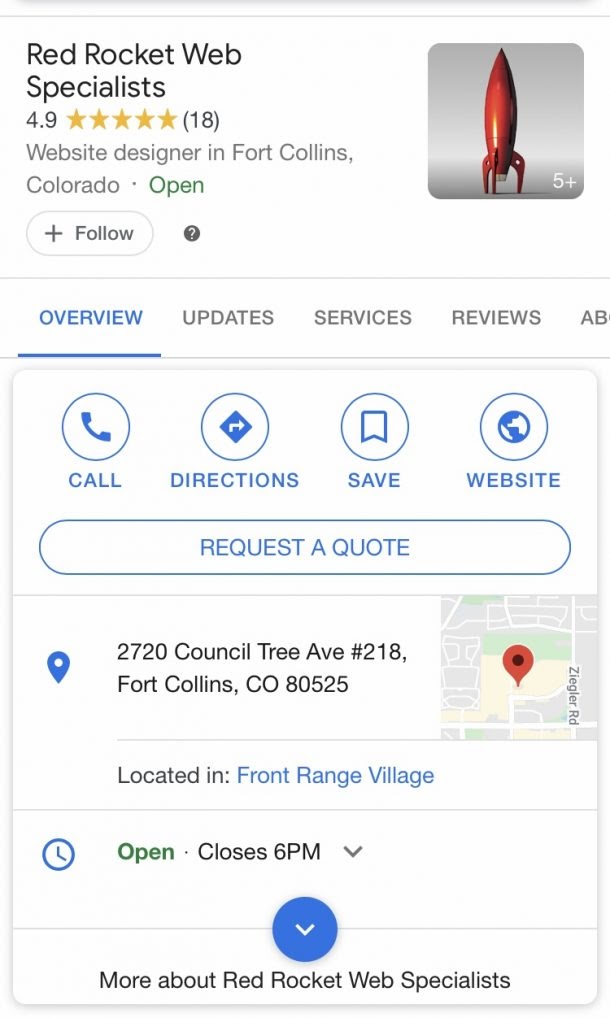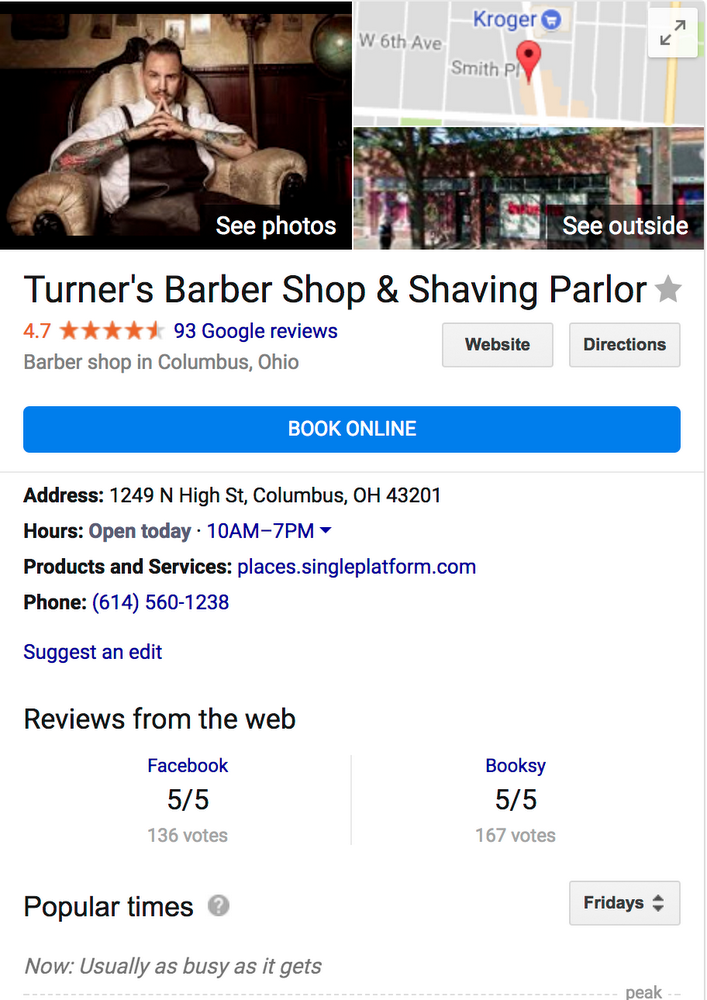 (Source)
To get your Book Online button, you can go to the Bookings tab in your Google My Business (Google My Business Audit For Local Success) profile and choose a partner to get the job done. Google has a variety of partners you can choose from, like Mindbody for gyms/spas, SalonRunner for salons, Postmates & Doordash for Restaurants, Genbook for small businesses, or MyTime for enterprises/franchises. Whatever kind of business you run, Google likely has a partner that you can use to help customers book your services.
As for the Request a Quote button, all you need to do is opt into the Messaging feature that you can find in your Google My Business profile. Users that run a "branded search", or in other words, search for your business directly on Google in the hopes of finding your brand, will be able to see a "Request a Quote" or "Get a Quote" button using which patrons can send you messages.
#2 Create Google Posts
Google Posts. The most underappreciated, yet arguably one of the most powerful features on Google My Business. Google Posts allow you to create promotional messages, events, or ads directly on your Google profile which come in handy if you want your customers to order online, make a purchase, sign up, or avail an offer from you.
Most importantly, they appear as nifty little cards right on your GMB profile, making them a great vehicle for conversions. You can learn how to create Google Posts and gain some free promotion using your Google profile in this post.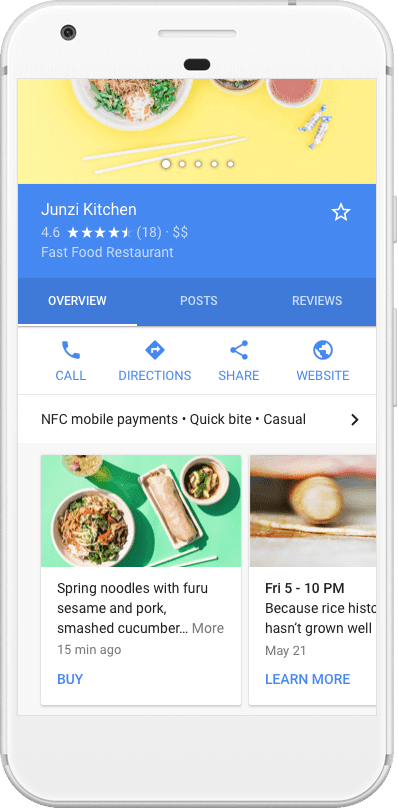 For single location business, sure this is manageable. But what happens when you have thousands of locations that are all running different promotions? Do you know that you can actually do this through automation? Using a platform like Synup, you can set tags and parameters for your posts to launch where you want and when you want.
Here's a little fun fact – our customers have seen 3%+ conversions using posts. Here is another fun fact. THEY ARE FREE.
#3 Add Local Business Links
Tucked away neatly in the Info tab of your Google My Business profile, the Local Business Links feature is a great way to allow your users to interact with your business. This feature allows you to add up to 10 links per category to help customers perform actions and find what they need about your business. 
For example, if you own a restaurant, then it's likely that you integrate with different partners like Formitable, Eat, or DoorDash for helping guests reserve tables or get food delivered to their homes. You can add links to your profile on websites like these right from your Google My Business profile.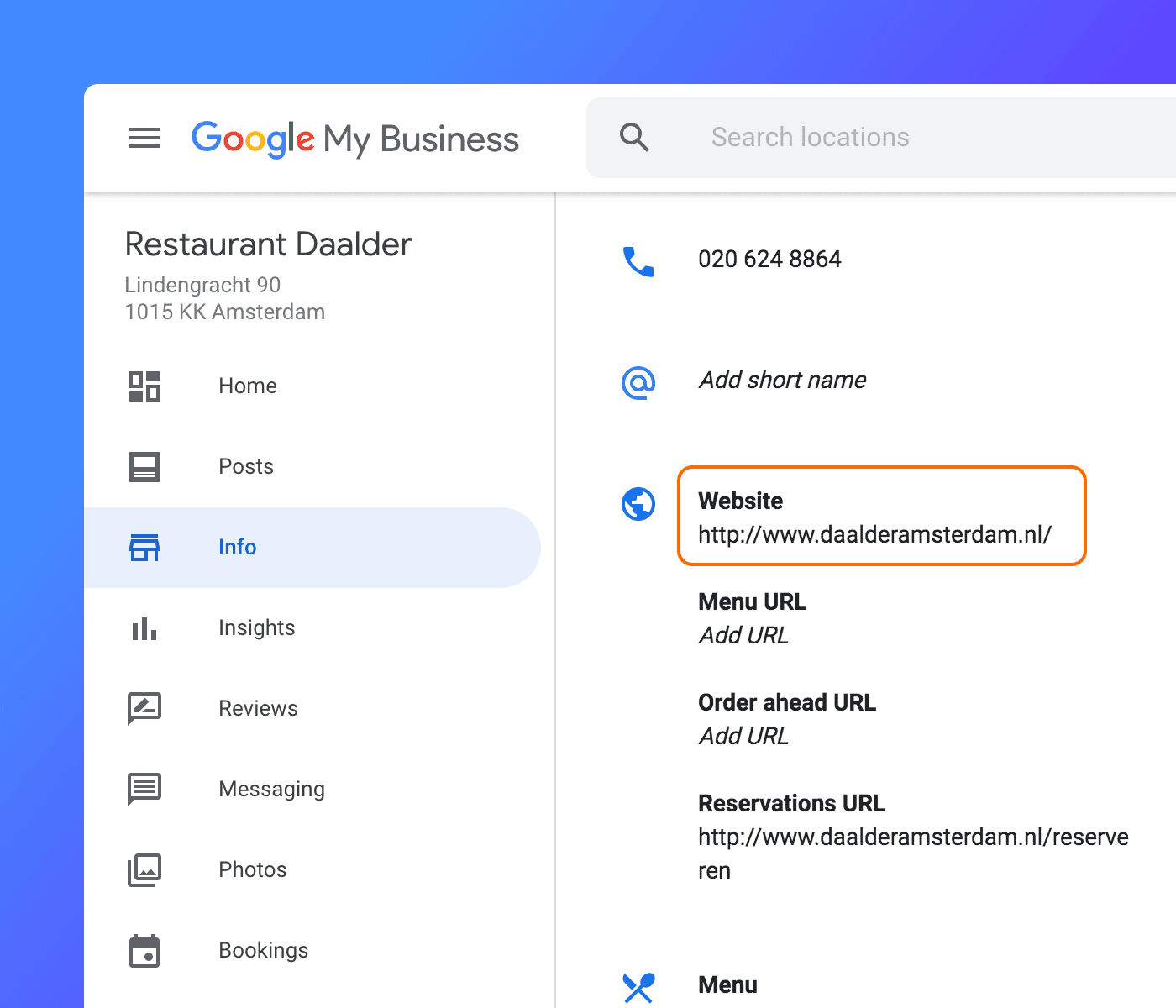 (Source)
Google also recommends that you add links to help customers review the list of services you offer, or in times like these, add a link to a post about your COVID-19 policy to reassure your customers.
Pro Tip: This is a great way for you to embed your store locator pages. Nothing says seamless customer experience like driving your customers to local your landing pages instantly.
#4 Videos
Why redirect your customers to YouTube when you can just play them a video about your business right on Google? You can upload videos about your business right onto your GMB profile so customers can learn about your business' story or view the interiors of your establishment right there.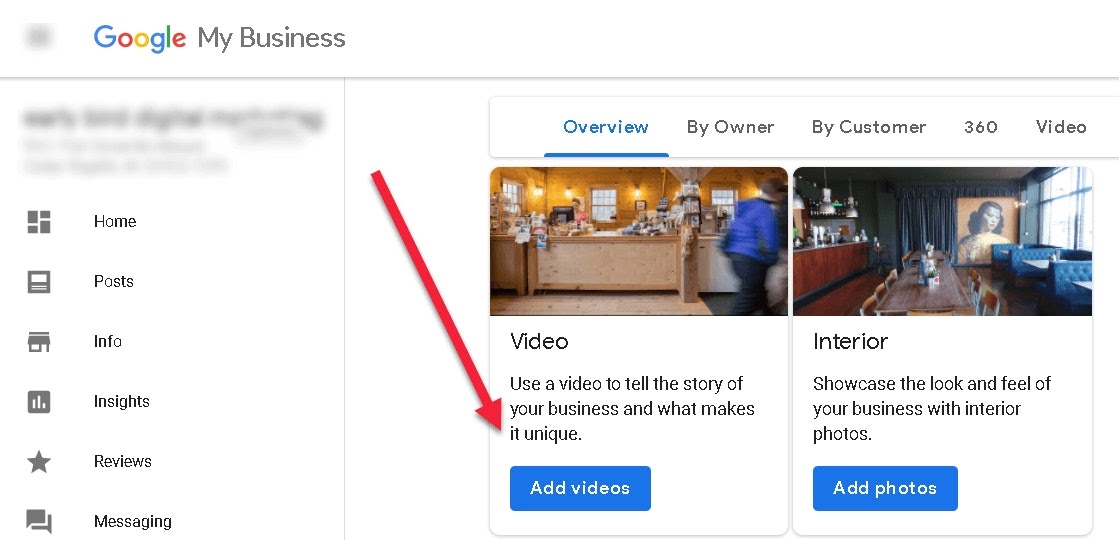 (Source)
All you need to do is head over your Google My Business profile, sign in, and go into the Photos tab to get the option to upload a video to your profile.
#5 Attributes
Last but not the least, you can add attributes about your business on your Google My Business profile to give your customers an idea of what they can expect from your brand. These attributes include information about accessibility, offerings, payment methods, service options, and health and safety options so your customers don't need to head anywhere else to get this info.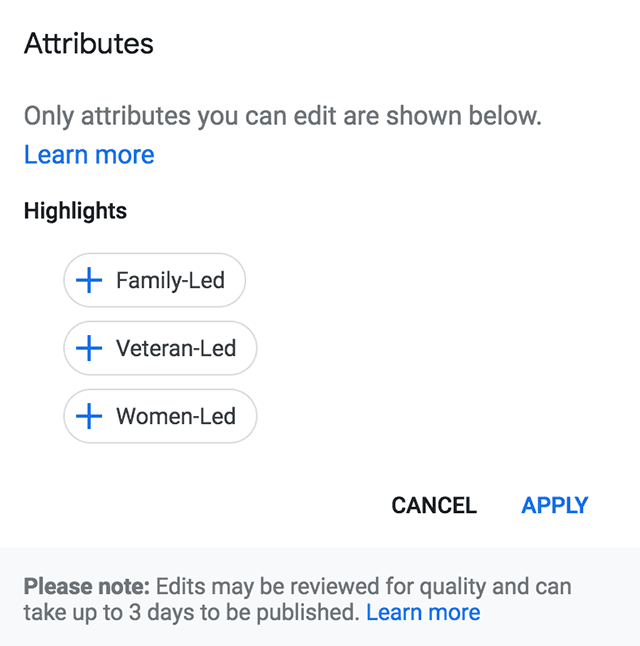 (Source)
Not only that, but these attributes also help your business rank on Google if someone's searching for a specific attribute like "No-contact delivery".
Et voilà!
These are five things you can do today to deliver a seamless customer experience using your Google My Business profile. Keep exploring our other resources to learn more about how you can improve your business' marketing and optimize your digital business profiles!