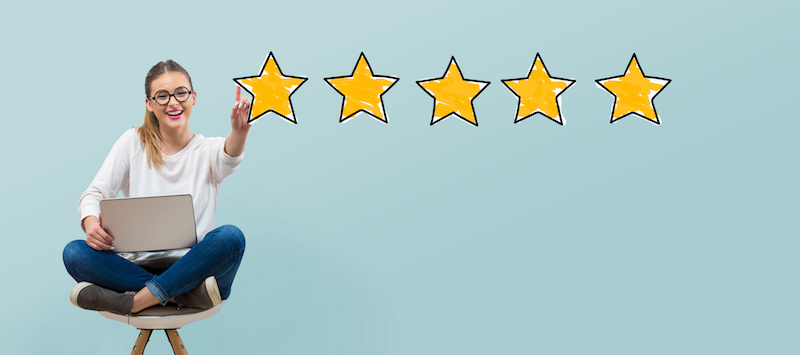 Reputation and review management solutions aggregate all forms of guest feedback from across the web to help businesses read, respond, and analyze the feedback in an efficient manner. 95% of customers read reviews prior to making a booking decision, and after price, reviews are the most important decision variable when making a purchase. With reputation and review management solutions, businesses can positively impact the reviews and ratings that travelers are seeing when making a purchase decision.
What are the Key Benefits of Reputation Management Software? 
Fuel Customer Acquisition: Online reviews influence millions of purchasing decisions on hundreds of OTAs and meta-search sites while encouraging customers to interact directly on your business website. 
Improve Customer Satisfaction: Review collection allows businesses to boost their online review scores and gather valuable customer insights in order to continuously improve the guest experience. 
Increase Revenue: Reputation management creates insights from your reviews that benchmark your business versus competitors and evaluates what most impacts your business rating, effectively increasing your revenue.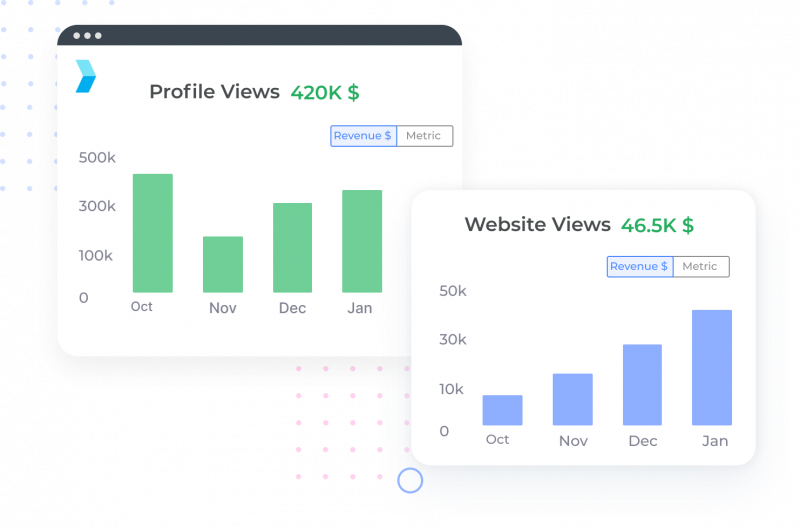 How Do You Choose a Reputation Management Solution?
Analyze trends and opportunities: Easily identify drivers of positive and negative reviews to inform your operations and identify areas for improvement.
Respond and recover: Seamlessly manage your workflows with notifications, ticket assignments, and the ability to respond directly from the reputation management dashboard. Keep track of issues to follow up, recover and improve over time to improve guest satisfaction scores and ratings.
Benchmark against the competition: Track your progress and online reputation against competitors to find areas to capture more market share, differentiate your service offering and attract more customers.
2020 Trends and Developments 
Voice Search 
Voice commerce sales touched $1.8 billion last year and it is expected to reach $40 billion by 2022. It only makes sense for your business to start strategizing keeping voice search in the forefront.
Social Influence
Social media and its sharing culture have become key review and feedback channels for businesses and the importance will continue to increase. By monitoring what customers are saying about the brand, branch, and competitors. 
Reputation Management and SEO impact 
The combination of online reputation management (ORM) and search engine optimization (SEO) came about as a result of customers'' dependency on Google. Displaying reviews where customers search for businesses helps immensely to increase purchases.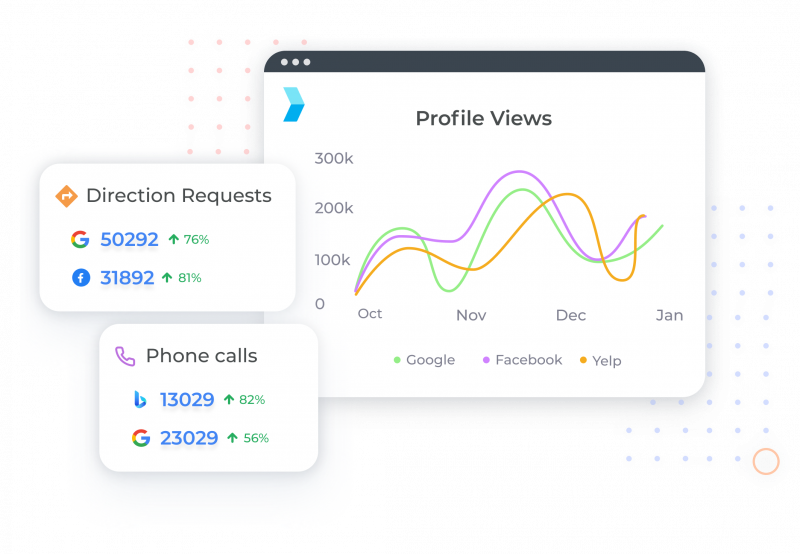 What Features to Look for in a Potential Reputation Management Solution
Competitor benchmarking
When customers are searching for a business, service, or product, they are comparing the scores of a business' competitive set. Understanding and tracking how your brand is performing in comparison to the competition is a key component to driving purchases.
Review aggregation
For many businesses, the most important review channels include their own customer satisfaction survey, Google My Business (GMB), Yelp, and Facebook. If these review sites are not included as part of the solution, the business will have to duplicate its review management efforts. 
Enterprise visibility/multi-property functionality 
For multi-location businesses, the option to view and report on behalf of all managed properties is a definite requirement for usability and effectiveness. 
Businesses often need to provide reports on their KPIs, i.e. review response rate, in order to meet the required status quo. To make them easier to track, these can be downloaded directly from the business' account or automatically scheduled via email.
Simply reading through or scanning reviews will not provide a business any insight into how to improve, but with aggregated review summaries provided by semantic text analysis, marketers and business owners can start to see what's most positively and negatively impacting their rating. 
Respond to reviews across multiple sites right from a single ORM dashboard.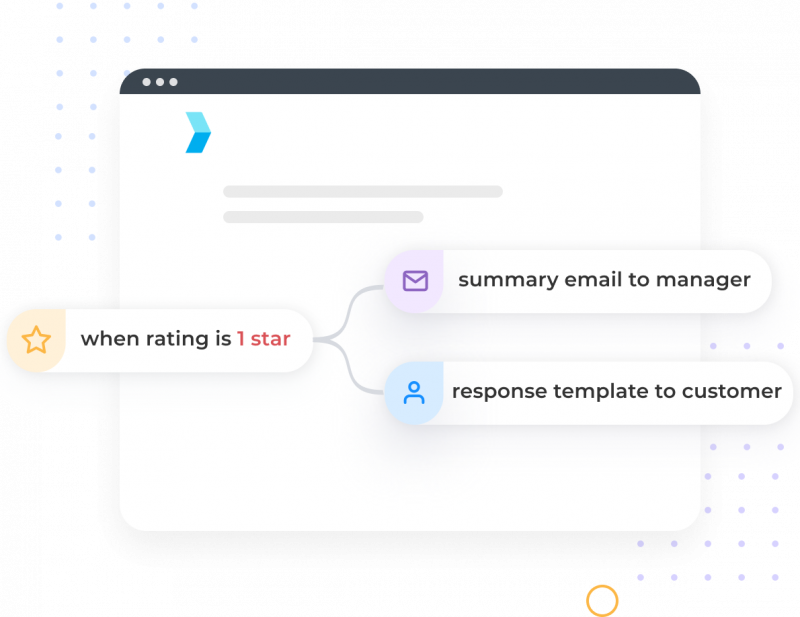 Issue tracking/ticket management 
Manage follow-up and recovery from negative reviews by creating tickets in the ORM dashboard. Assign them to team members, set escalation procedures, and ensure that issues are followed up with by your team. 
Impact scores 
Find and respond to reviews based on the topics influencing your scores most positively or negatively. Impact Scores help to identify the areas your business should focus on to improve your overall rating. 
Critical Integrations
Without the right integrations, even the best product can add complexity and cost. Make sure any vendor you consider has the integrations you need to set your team up for success.
What Questions Should Smart Buyers Ask Vendors? 
Consider what review sources are most popular for your business and make sure that you will be able to view and respond to these reviews within the vendor's solution. 
What review sources do you provide?
Consider what review sources are most popular for your business and make sure that you will be able to view and respond to these reviews within the vendor's solution.
How do you ensure data accuracy?
Be sure that the review rating provided by the vendor is as accurate as possible, otherwise, your revenue could suffer if the score drops too low. Sophisticated formulas will automatically remove any biased reviews that could skew your rating. 
Are the reviews that impact my business rating verified?
Not all review channels require that a customer actually purchased any services in order to leave a review. Request that the reviews impacting your rating are verified and provide an accurate depiction of your business' reputation.
What impact does reputation management have on my bottom line?
Review management alone does not make a large impact on your business' revenues. Ensure that the vendor offers solutions that have been proven to improve direct enquiries and increase average basket value for their customers.
How Do I Measure Success? 
Response rate
Many businesses are required by management or ownership to respond to a certain percentage of reviews, as responding to reviews is considered a best practice in reputation management. Most businesses can achieve over 70% by adopting an ORM platform and assigning resources to manage it. (# of reviews responded to/# of total reviews). 
Business rating
A business rating will automatically be generated based on the number of reviews and average review score. Increases in business rating can help you drive more purchases. Increases in business ratings average at 4 percentage points after implementing reputation management solutions. A recent study found that 97% of consumers search online for local businesses. 12% of consumers do so on a daily basis. 
Customer satisfaction indicator
Increased productivity from streamlined operations (e.g. decreased call volume, multitasking conversations, quicker task dispatching, and more). Save time and money by ditching radios. Lower call volume during peak hours. Answer multiple inquiries at once.
Why is Reputation Management Software So Critical?
It's common knowledge that most customers read reviews before booking a trip, what's not as well known is that they're actually willing to pay more for the same product/service if it has a higher score and better ratings. There are lots of reasons to invest in reputation management software from efficiencies to time savings and brand loyalty, but if there's one that takes the cake it's the direct correlation between reputation and revenue.
While you're still here, we'd love for you to take Synup's industry-leading reputation suite for a quick spin. Speak to us to understand how Synup can help you bridge critical gaps in your reputation management strategy.