Adding Messenger to your local-digital marketing hub
We're excited to introduce you to our newest feature: Synup Messenger. With Synup Messenger, we're bringing a beloved feature, Google Business Messenger, right to your fingertips. Now, you can message customers across all of your business' locations, all in one place.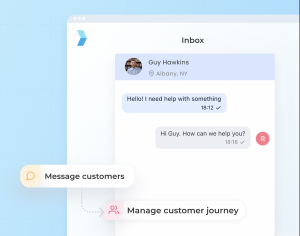 What is Synup Messenger? 
Synup Messenger is the first product launch from the messenger product line that allows multi-location brands to interact with their customers via messages sent through the Google Business Profile. 
We love Google Business messaging. But any brand that activates Google Business Profile messages is expected to maintain an SLA of 24 hours or less in order to continue their access to messenger. Synup Inbox not only helps them meet the SLAs in a timely manner but also makes it easy to manage customer communications at scale for multi-location brands. 
Why should brands use Messenger? 
81% of consumers say it's difficult to communicate with a business. Consumer interactions primarily happen through digital profiles like Google Business Profiles.
More than 75% of customer interactions are happening with brands' business profiles via Google, Facebook, Yelp, etc. Customers strongly prefer texting over calling because they find it more convenient, less time-consuming, less intrusive, and allows them to multi-task. 
It's better for businesses, too. Meeting consumers where they are expedites the customer journey, fosters loyalty, and improves your business' reputation. 
With this trend on the rise, it is a huge challenge for multi-location brands to manage their messages. Managing customer communication for hundreds of locations across the country, in different time zones, with the mandated 24-hour response time is just not doable at scale with Google's infrastructure.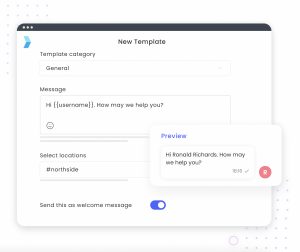 How do you use Synup Messenger? 
Synup Messenger makes it easy for businesses to manage all their multi-location customer messages in a single place with a unified interface. The notifications engine and auto-respond capabilities take the hassle out of multi-location brand marketing and put it on auto-pilot. Brands can configure unlimited response templates and use them with a click or use them in the auto-respond feature so that most frequently asked questions or questions with specific texts can be automatically answered. 
Learn more about how Synup Messenger streamlines customer communication here.