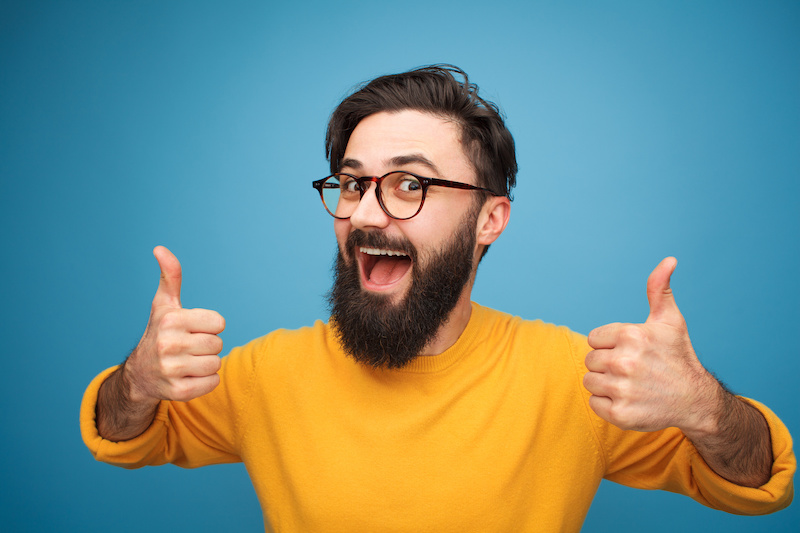 An overwhelming number of customers begin their purchase journey online today. Studies estimate that nearly 70% of U.S. customers begin their journeys by using a search engine. From shopping online to finding local services and businesses, most journeys begin with a search. Therefore, as a business owner, it is essential to learn more about the customer experience (CX) and how local SEO can help you become more visible across areas that matter.
Optimizing your business for search engines is a powerful way to drive traffic to your site and convert visitors into leads and customers. With a well-rounded local SEO strategy, you can do even more, including establishing your brand as an authority in your given industry. Your business will also deliver a quality customer experience, which will help your company grow in many ways.
CX for Local Business: What Is It and Why It's Crucial for Customer Acquisition
The customer experience (CX) is a crucial element to customer acquisition for a number of reasons. First, today's consumers are more interested in what your brand can provide beyond the services and products you offer (brand experience).
Gone are the days when a consumer saw an ad and then purchased a product. Customers want to feel connected to a business or brand. With CX, the process is a differentiator when it comes to being competitive within your given industry. CX strategies need to deliver a personalized touch to create more memorable interactions.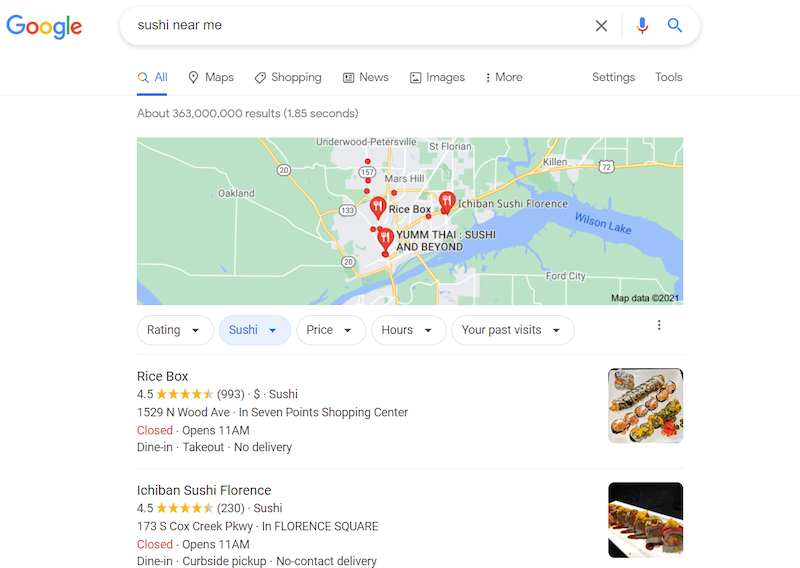 Your brand CX has multiple touchpoints – from your search profile to customer service and social media. However, in this article, we'll explore the most crucial touchpoint where it all begins – search. Digital profiles like Google My Business and Yelp enable you to be found by customers faster. What's more, if your profiles are completely filled out and have existing reviews from other customers, you are more likely to be discovered.
How to Optimize the Customer Experience with Local SEO
To use local SEO to optimize the customer experience, you must consider the consumer purchase journey. Several steps are made by the consumer when they are on the hunt for a service or product. Companies use local SEO to make a product or service discoverable so that their company is the first choice for the consumer.
3 Steps of the Product Journey:
Awareness: The first stage is when the buyer realizes they want or need a product or service. They will use search engines like Google or Bing to learn more about what they are looking for. With an effective local SEO strategy, your business will appear at the top of the search engine results. In this stage, the buyer is seeking information, and your job is to provide enough data to pique their interest.
Consideration: This stage is when the buyer evaluates the different options available to them. The buyer is still seeking information to find the right product or service that suits them. It is at this point when services or products of a company will be evaluated.
Decision: The last stage is the decision-making process. At this time, the buyer knows what they want, and they have a solution. At this stage, you want potential buyers to select your product. Consider offering comparisons with other vendors or free trials to stick out above competitors.
Leverage SEO for Discoverability
Now that you understand the purchase journey of the consumer, it is crucial to focus on the discoverability of your SEO. Since we are considering a local focus, then your SEO needs to consider a few factors.
Keyword Research: You know that keyword research is an integral part of SEO. When it comes to the local aspect, you need to know what your target audience is searching for online. What terms can you use that will drive local traffic? Creating product pages or city-focused pages can be a big help when it comes to local SEO initiatives.
Focus Your Content: Creating great content is essential to quality SEO. It would help if you were informative with your content, along with being valuable and original. Think about how you can create content that will build on the customer experience (CX). For example, you can offer contests via your social media sites or interactive aspects to your website to entice consumers to buy your products.
Apply Keywords to Your Content: With local SEO, if you are focused on upgrading the CX in a particular city, use the city name as part of your keyword process. Use the effective keywords you choose in the title, first paragraph, and body of the text.
What Tools Can Help You Achieve This?
Now that you have a better understanding of CX and local SEO, what tools can you use to reach your new goals of creating a quality experience? Of course, a digital profile management solution like Synup can help. In addition, certain features are essential to building on the customer experience you provide along with local SEO. Review management, campaigns, and automation are a few examples of what can help you reach your CX goals.
Take review management, for example. With specialized tools in place, every review that your business receives will be considered. Therefore, it is vital to respond to negative and positive reviews correctly. With the help of review management services, your responses will solve problems, create brand advocates from positive reviews, and keep your business rated well within all major portals, including Yelp and Google.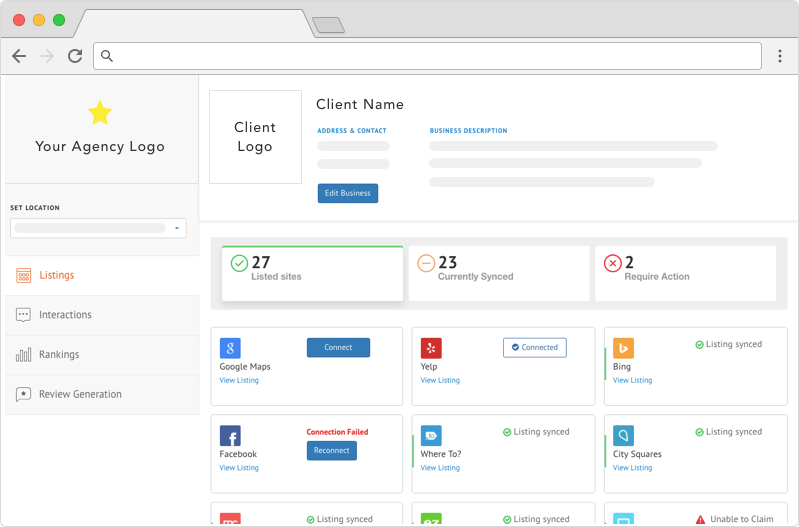 Reviews are an essential part of the customer experience. If a customer has a negative experience with you, they may feel compelled to write about it. A positive experience can also prompt a review. Providing quality feedback ensures that all reviews are handled well, and your business does not sully its reputation.
With automation tools, you can be more responsive to customer feedback, building on your brand's reputation. It is easy to miss out on a review due to your busy schedule. Never miss the opportunity to respond to a positive or negative review with such tools so that consumers see you care about your customers.
Double Down on Social Media
One of the most engaging ways to build on the customer experience, even with local SEO, is to utilize social media. Today's consumers often look to Facebook, Twitter, and Instagram when making purchases or finding service needs.
More than 50% of social browsers use social media to research products before making a purchase. If you build a successful social media campaign with local SEO, you can pull local and regional consumers. Your content will be shared among your followers, which provides you with free marketing via consumers who already love or are interested in your products/services.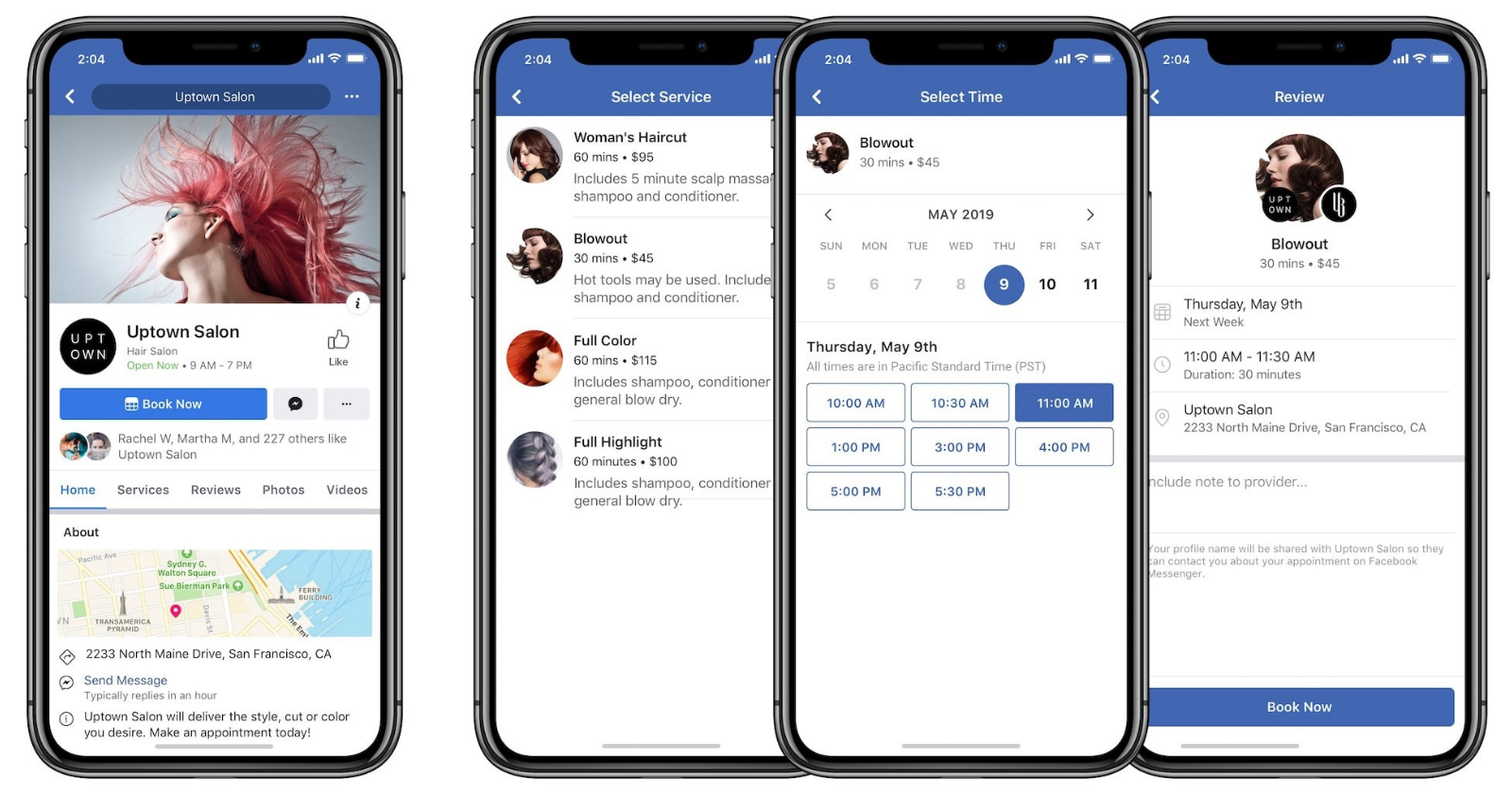 Content with a Focus:
An Interactive Element: Consumers are interactive on social media. They comment, share, and review companies via popular platforms like Facebook. Using hashtags and keywords is an integral way to build a local following on social media. Be sure to create posts regularly, comment back when your followers interact with your business, and keep things light and fun.
Keep It Light: Being silly or creative is a great way to create an online customer experience. Your followers will continue to like and share your posts and talk about your company with family and friends. The more exciting and unique your posts, the larger your following will become, which translates into more marketing and sales for your company.
Understand Social Media Account Features: Learn how to utilize the features of social media sites, such as Instagram stories and Facebook quizzes. These are fun and interactive ways to set up your business for success, pulling in consumers to interact with you and your company.
Build on The Consumer Experience with Local SEO
As the consumer market continues to change and evolve, interaction is critical. Building a premium customer experience is about keeping your target demographic interested and engaged in your business. Quality content via your website and social media accounts will help with your success. Focus your efforts on local SEO when creating content, and be sure to focus your marketing options on how you can pull consumers in with unique experiences.
With a bit of help from digital profile management solutions like Synup, your online profile will be streamlined, helping you create a quality experience for your customer demographic.