In the past couple of years, the "near me" searches on Google went up by almost 900%. With such high demand for localized information, the power of a well-designed local landing page is hard to underestimate.
In 2021, to promote your brand, increase your offer's visibility, and outdo the competition, you must take a closer look at local landing page optimization. You may be surprised at how many issues need tweaking to put your company ahead of the competition.
Let's take a closer look at optimizing your local landing pages for improved brand discoverability and beyond.
1. Clean Up the URL
Both consumers and search engines prefer clean URLs. A clean URL is:
Easy to read

Doesn't contain query strings

Doesn't contain upper case letters or special characters
You need to make sure the main keywords appear inside the URL. When determining the relevance of your page, search engines can look at keywords inside the URL. Indexing a clean URL is much simpler and quicker than crawling a poorly organized address.
Example:
Clean URL: www.gothamflowers.com/bouquets/carnations

Messy URL: www.gothamflowers.com/bouquets/

j

sp?category=and &id=carnations
Users are likely to click a clean link on the search result list instead of trying to decipher a messy one.
Check all your landing page URLs to make sure they contain keywords and are easy to read.
2. Synchronize the Data with Digital Profiles
The information on your local landing page (address, phone numbers, working hours, etc.) must be the same as in your digital profiles (Google My Business, Yelp, Facebook, etc.). Otherwise, you risk confusing the consumers and turning them away from the page.
Make sure to include photos, directions, customer reviews, and other information, which is unique to each location on both your landing page and digital profile. 
If it has been a while since you've updated landing pages or digital profiles, double-check if they match.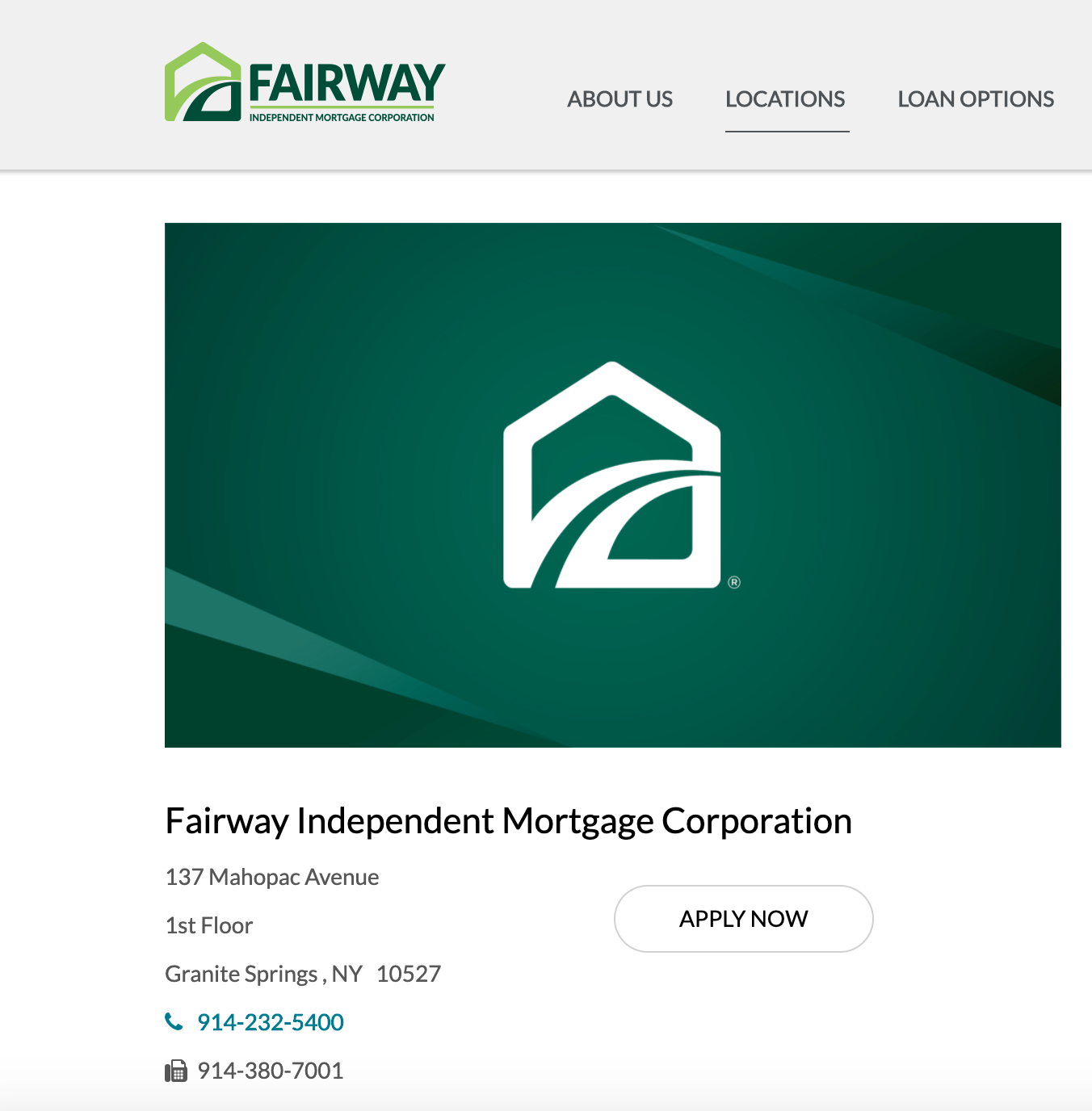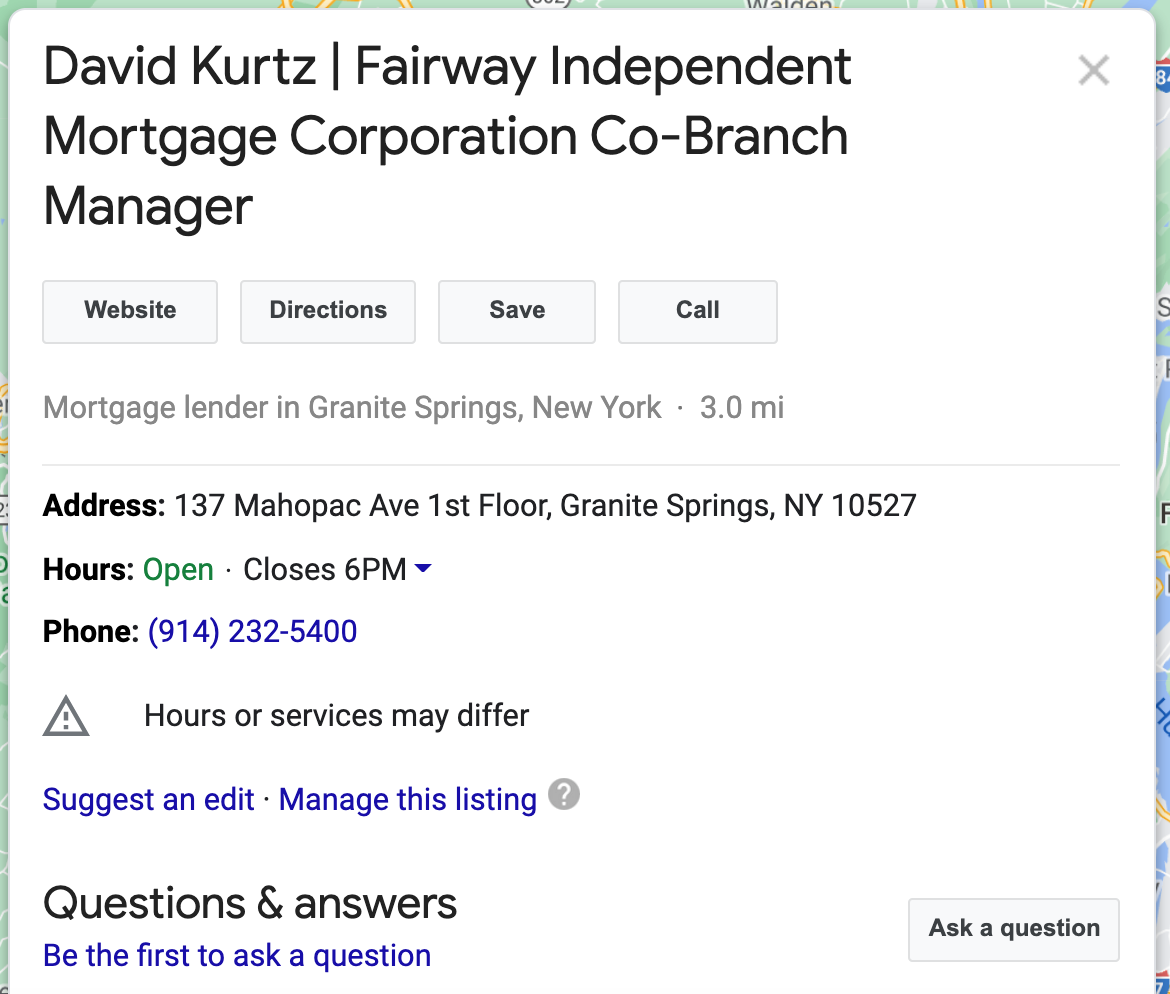 3. Tweak the Schema Markup
Schema markup allows your landing page to stand out on Google SERPs (search engine result pages). It helps search engine crawlers collect relevant data about your business and present it as rich snippets.
Each local landing page should have proper schema markup with updated business address, operating hours, and contact information. Well-structured schema markup can also show the search engines that your landing page is optimized for voice searches. 
Before adjusting the schema markup, read Google's guidelines to get a better understanding of how to do it. You don't need to be a pro coder to work with schema markup. You simply need to follow instructions.
4. Add a Video
Videos have been gaining momentum for a while. According to Wyzowl, 85% of consumers want to see more video content from brands. A video is 50 times more likely to get organic page ranks than textual content. 
Videos on local landing pages kill several birds with one stone:
Make complex products appear more accessible

Entertain your potential clients

Provide value

Build a brand association

Reduce bounce rates

Boost conversions (some marketers report that using a video on a landing page

increases conversions by 86%

)
A video must be short and entertaining. Don't go into details or you could bore the viewer and increase your bounce rate instead of reducing it.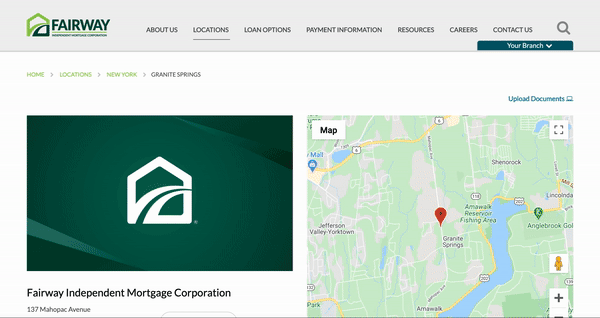 5. Optimize for Localized Keywords
Localized metadata is the key to helping search engines index your local landing pages properly. It must be unique and natural.
Title tags — should include keywords and locations — "Carnation bouquets in Gotham"

Meta description — appealing and keyword relevant — "From friendship to romance, a unique carnation bouquet presented by Gotham flower designers can help you make the right point."
You don't always need to use exact match localized keywords (as you can see in the meta description) to achieve your goals. In fact, using too many of them on the landing page could raise a keyword-stuffing flag.
Pro tip: When optimizing for local keywords, focus more on user experience than on technical aspects of SEO. Google's algorithms have gotten extremely good at recognizing pages aimed at pleasing search engine crawlers instead of bringing value to the searcher.
6. Optimize for Disabled Audience
Besides optimizing URL, title, headers, and meta tags for your location keywords, you should pay special attention to adding keywords to the title and alt tag of each image.
If you plan to use a video, add a video transcription. It doesn't just help optimize your local landing page for organic traffic, it can make your visual content readable to users with disabilities.
Consider paying extra attention to the needs of disabled prospects. Many marketers overlook this important part of the target audience. Optimizing your local landing pages for disabled consumers could improve your conversion rates tremendously.
7. Limit the Number of CTAs
It may be tempting to add a lot of different CTAs (calls' to action) on your local landing page. However, two or more drastically different CTAs (i.e. "order flowers now" or "sign up for the newsletter") can confuse the visitor and stop them from converting.
Remember a CTA is a drive for a customer or visitor or take a specific action. If you are directing them to do too many things, the chances are, they aren't going to do any. Whereas, if you give them a stream of information with a constant "Order Here" or "Call Us Today" button, your visitor will know what to do and where to go when they are ready. 
Create bold and colorful CTA buttons, which are impossible to miss. Try and keep your CTAs all one color or in a similar color scheme. Maybe all "order now" buttons are orange and "learn more" are purple. Believe it or not, your user actually will associate that color with an action item.
Pro tip: Run an a/b test to identify the best spot for your CTA.
8.  Implement an In-Web Store Locator
By embedding a store locator on the landing page, you are improving user experience and driving foot traffic to your brick-and-mortar locations. 
The locator shows a map of all your locations and allows the visitor to find the nearest store. Additional to user experience, they are a great contributor to SEO for your website and have a lot of benefits such as the ability to embed custom attributes & reviews with widgets on-demand.
Two Sides of the Same Coin 
Your landing page isn't just a lead generation tool, which attracts customers based on the keywords they use while searching for certain products. It's also a page that helps a customer locate a particular store. 
Accordingly, when potential customers type "mortgage companies near me," Google won't just be pulling information from the digital profile, it could also get it from your website, thus maximizing conversion opportunities. 
The landing page can be optimized both for SEO and for location-based searches.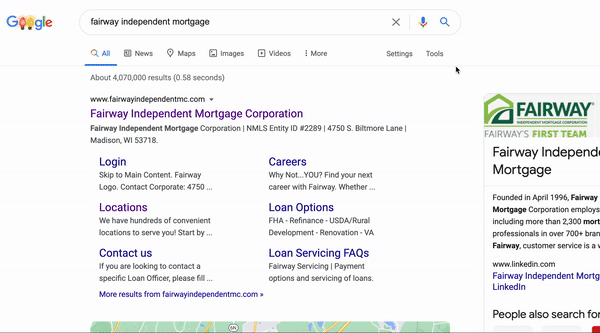 9. Optimize for Mobile
Today, mobile optimization should go without saying. According to Google, 88% of consumers who conduct local searches via smartphones visit a store within a week. Meanwhile, mobile makes up 84% of "near me" searches.
That's why it's even more important to make your local landing page optimized for mobile searchers than for desktop users. Things to consider are:
Click-to-call buttons

Clickable location map

Concise content and readable fonts

Thumb friendliness (buttons and links must be easy to click with a thumb)

Minimized information fields in contact forms

Quick loading time (must load in under 2.5 seconds)
Excellent mobile optimization can also make your landing pages more appealing to Google crawlers, thus bringing your website closer to the top of SERPs.
10. Resubmit the Sitemap
As soon as you create a new local landing page, it's imperative to resubmit your XML sitemap on Google Search Console. It can show Google that a new page is available so it can crawl it for indexing as soon as possible.
Sitemap resubmissions aren't mandatory. Eventually, Google is going to find the new page. However, it may take weeks instead of days, delaying your marketing efforts tremendously.
The Takeaway
Local landing pages are an integral part of your local marketing efforts. If you have more than one location, it's imperative to design a separate page for each. These pages must carry value to potential and existing clients while satisfying search engine crawlers. 
By optimizing local landing pages properly, you can improve brand discoverability, increase conversions, maintain an excellent reputation, streamline your SEO efforts, and much more. 
By working in tandem with highly optimized digital profiles, your landing page can achieve high conversion rates. 
If you'd like to learn more about local landing page optimization, don't hesitate to contact us at any convenient time.