Google locks down on fake reviews and spam
Whether or not you're guilty of purchasing fake reviews for your local business, we're sure you've had problems with your reviews being removed or flagged. With all of Google's recent review trouble, they finally revealed more about their review process for customer feedback.
After all, maintaining a transparent process is essential for businesses to continue to find success on Google's platform. As Google updates its system, they're pursuing a more fair and just way of managing Google Business Profiles and detecting spam. As they refine their machine learning algorithms, expect review removal to be more accurate.
Here are some statistics from 2022:
Google blocked over 115 million reviews that they identified as fraudulent or spam

Over 200 million photos and 7 million videos that violated Google's content policies were removed

20 million fake Business Profiles were blocked

Protection was increased for the 185,000+ businesses experiencing suspicious activity
From spammy images to fake reviews and even fake Business Profiles, Google is doing its best to create a worry-free experience for businesses and users alike.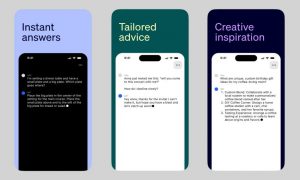 OpenAI launches a ChatGPT app
OpenAI just announced the launch of its new ChatGPT app. The new, free app offers the same features as the ChatGPT web version, and even syncs history across devices!
It seems like AI is everywhere these days. And with the development of ChatGPT's new app, it's more accessible than ever. As AI-powered tools become more advanced, they'll make a big splash on SEO and local search. 
So far, the app is only available on iOS, but the company announced plans to soon bring it to Android.
Google is using AI to build an interactive and intuitive map experience
Google is rolling out new updates to Google Maps with its new immersive view, live view search, and new maps features for electric vehicle users.
The immersive view that Google announced at their SearchOn event last fall enables users to explore a place virtually in an augmented reality-like experience. The function is rolling out in cities like London, Los Angeles, Tokyo, New York City, and San Francisco. Google is planning to continue to add cities to this list, using AI to combine Street View and aerial image data to create a realistic digital model of cities around the world! This new feature is great for visitors to get a true sense of a place before visiting, and will soon expand to more cities across the globe.
Live View is Google's search feature that enables users to search by holding up their phone's viewfinder to the world around them. Basically, users can point their cameras at a store across the street and instantly see information like store hours, ratings, and even activity levels. 
Indoor Live View will soon be launching in over 1000 airports around the world. This enables users to easily search for stores, restaurants, or facilities, and get directions from augmented reality arrows on their phones. Navigating has never been easier!
For EV drivers, Google Maps is the obvious choice. With these new updates, Google suggests charging stops and displays stations in the search results. It's clear that Google Maps is committing to a sustainable future by supporting electric vehicles on the road! 
Advertisers can create media assets with Google's new AI tools
Google is introducing new generative AI tools to help advertisers create media assets. Previously, users could use generative AI to remix existing assets into ads. But with this new iteration, advertisers will be able to create new assets from scratch.
Good news for Youtube creators! Google is implementing this same generative AI technology to provide Youtube creators with ideas for titles, descriptions, and even video ideas.
With more companies experimenting with generative AI for advertising, it will be interesting to see whether AI-created ads will improve performance!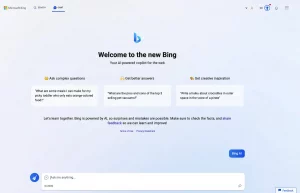 Microsoft rolls out Bing Chat to unauthenticated users
Bing Chat is rolling out to unauthenticated users – AKA, users without a Bing account. While users won't be able to access their chat history or ask more than 5 questions per session, this is a huge improvement! After all, not everyone wants to create an account just to access Bing Chat features.