If you're in charge of your brand's SEO or social media, we hope you're paying attention to Google's post indexing. From Twitter and Facebook to TikTok and Instagram (soon), Google keeps tabs on the major social media platforms. Google indexes social media posts to keep people on their platform and provide users with relevant information. You can index social media posts to win spots on Google search and convert more customers. 
But what exactly is indexing? And how can you use it to get more views, traffic, and engagement? We've cracked the code – read on to learn how to maximize your social posts by leveraging Google's post indexing.
What is Google indexing? 
What is Google post indexing? Depending on the search, Google will pull results from social media sites like Facebook and Twitter. From Facebook pages to the tweets themselves, Google will display whatever information it deems relevant to your search query.

As Google continues to integrate social media into its search results, social media will have a huge impact on rankings and visibility. 
Google is changing the way users experience its platform. Instead of seeing only websites, Google wants users to see results across platforms: Facebook, Twitter, Instagram, TikTok, Pinterest, and more. Indexing posts makes Google the choice search engine for all generations, even those who predominantly use social media for searches. 
On Google's side, post indexing means that Google crawls your social media pages (just like they do to your website) for keywords, themes, and content. When consumers search for something – let's say "nyc romantic restaurant for dates" – their search results will feature Yelp reviews that mention a romantic restaurant for dates, Instagram posts from restaurants that rank for the key phrase romantic restaurant, and a Twitter thread on NYC's best restaurants for dates. While that's not exactly how things look now, we predict that's the direction Google is heading as they move to index posts from TikTok and Instagram.
Google's post indexing drives traffic to your business
Why should you care about Google's algorithm?
It's easy to pretend like the changing Google and social media algorithms don't have an impact on your views, engagement, and bottom line. 
If you ignore one or two algorithm updates, it won't make a huge impact on your business. After all, Google is a business, too. Too many changes at once would deter consumers and users from the search platform. And with more competition, Google can't afford to upset its user base. However, Google is slowly but surely changing the way its algorithms work. Google is integrating social media into its platform, making it so users can find what they're looking for on Google instead of going to other websites. As a company, Google is constantly optimizing and finding new ways to deliver the best experience to its users. In an era where TikTok is competing with Google as a search engine, that means integrating social media.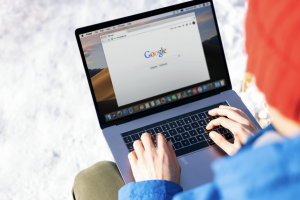 Companies that ignore Google's transition to social media integration will be left behind. There are no downsides to investing in your business' social media so it gets picked up by Google. Social media has a huge impact on local SEO and local search. Index social media posts to ensure you continue to dominate local search!
How to index social media posts on Google
So, how can you ensure that your social media posts are indexed by Google? The answer is simple: employ the same SEO strategies you already use on your website.
We have plenty of SEO guides that can help you develop a strategy (including one for multi-location businesses). If you already have a local SEO strategy in place, use the same tactics for your social media accounts. Here's what good SEO hygiene looks like on social:
Use relevant hashtags and keywords for your business
Depending on your business' location and vertical, relevant keywords and hashtags will differ. Luckily, there are plenty of tools to help find relevant hashtags – including the social media platforms themselves.
You want to focus on keywords and hashtags that describe your business and help Google pinpoint where your business is. For example, a vegan bakery in NYC might use the hashtags: #nyceats, #nycvegan, and #veganeats.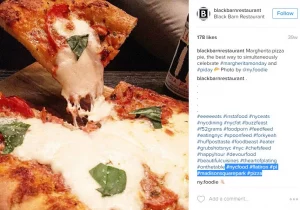 Index social media posts on Google by using keywords relevant to your business. Writing keyword-rich captions and posts ensures that you'll rank higher – both on Google and the social platform. On platforms like Instagram, you can also include keywords and key phrases at the bottom of your post. That way, you don't end up sounding like an AI writes your content. 
Create a bio with relevant information
Fill in accurate, updated info on your page's about page. Be informative and specific, as the about section informs where you rank for certain keywords! 
Link back to your website
As always, having consistent and repeated information across the internet helps Google classify your business correctly. It's a good practice to have your website linked in your social media bios anyways. That way, customers can easily navigate to your website and you'll get more store visits! Just make sure that your website is mobile friendly.
Influencing the customer journey with social media and your Google Business Profile (formerly Google My Business)
67% of searches are zero-click searches. That means that the snippets of posts, tweets, Google and social media profiles, and website or listings pages are all a consumer sees before deciding whether or not to patronize your business. Every great piece of content counts – especially when a consumer is just skimming the first page of search results.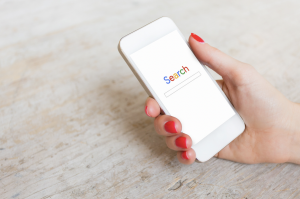 A customer that searches for your business and sees that you're active – posting on your Google Business Profile and updating your social media – is more likely to make a purchase. In fact, 53% of consumers say that they prefer to buy from brands that are active on social media. 
An increased online presence builds trust and assures the customer that their experience is at the forefront of your mission.
Getting your social media indexed by Google increases revenue
The bottom line: getting your social media indexed by Google boosts your ranking, improves the customer experience, and increases revenue.
Customers love active, visible companies. And as Google changes their algorithm to integrate more social media into search results, optimizing your social posts for SEO will be essential.