Leading brands and businesses have one thing in common: they're consumer-obsessed. In any consumer-centric business, online reviews are critical for attracting new customers and communicating with existing ones. This is no surprise – 90% of consumers read online reviews before visiting a business.
Why should you care? Well, customers spend up to 31% more on companies with excellent reviews. By encouraging honest reviews, responding to negative ratings, and centering customer feedback, businesses:
Attract new customers,

Foster loyalty,

Improve customer experience, and

Increase revenue
It's clear that reviews have an enormous impact on a business' bottom line. According to Forbes, for every one star increase on Yelp, businesses see up to 9% revenue growth. 
Let's take a look at some brands that are acing their review strategy, and what your business can learn from them!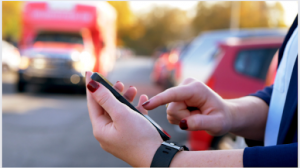 Uber
It's safe to say that Uber is consumer-obsessed. Uber has created a brand culture predicated on reviews – both those left for the driver and for the rider. Riders and drivers leave real-time feedback with prompt responses in case of any issues, ensuring that only the best drivers stay on the road. 
And it's so easy for riders to leave specific feedback in the app: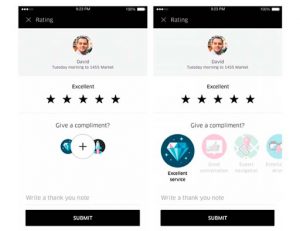 With Uber's intuitive system, riders trust drivers to get them to their destination safely. Customers can rest assured that they are in good hands; as a result, Uber riders are incredibly loyal to the brand.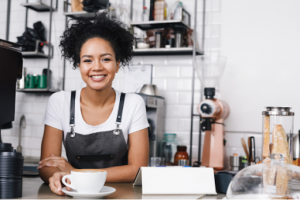 Philz Coffee
Philz Coffee, a beloved west coast coffee chain trying their hand at national expansion, has created buzz in new markets by leveraging their loyal customer base in California. 
The brick and mortar locations are known for their friendly atmosphere, neighborhood coffee shop feel, and attentive customer service. With a grassroots approach to marketing, Philz is a fun and personalized environment for coffee-lovers. Philz brings their customers' positive in-store experiences online, leveraging the same friendly branding and impeccable customer service that defines the Philz brand. 
Although Philz is now a national chain, it feels like a neighborhood coffee shop. The local branding helps customers feel connected to the brand, and vice versa. Philz prioritizes customer satisfaction, centering the consumer experience in every aspect of their business. 

Whether online or in store, Philz Coffee is customer-obsessed. As a result, Philz customers are loyal, leave positive reviews, and spread the word about their favorite west coast coffee brand to their friends across the country. On Philz tables, there are calls to action, encouraging customers to leave reviews on Yelp. And they do – the newest Philz location in Chicago already has over 50 positive reviews and almost 70 images.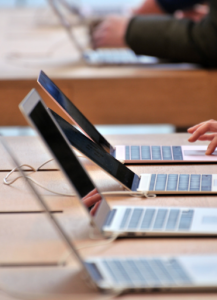 Apple
Even with new product releases every year, Apple's ingenious customer-centric business model keeps users coming back, year after year. 
Steve Jobs, the founder of Apple, centered consumer needs when considering features and new technologies. While many technology companies jump feature-first into new developments, Apple famously champions starting with the consumer and working backwards to solve their needs.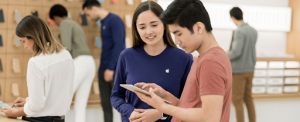 Apple also provides unparalleled support to unhappy customers. Even when users have a bad experience, they stay loyal to Apple. Apple's online customer service is comprehensive, and for larger problems, devices can be sent in to be repaired or examined at one of Apple's brick-and-mortar stores.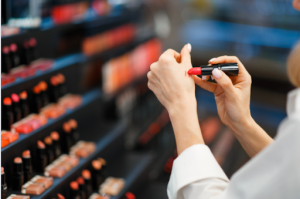 Sephora
One of the largest beauty product retailers in the world, Sephora fosters customer loyalty with its community of fierce, review-leaving devotees and generous return policy.
Sephora's internal point system creates a community, encouraging customers to leave reviews for their favorite products to show off their own expertise or point status. Consumers also love to add photos to their reviews – fostering further trust in the Sephora brand.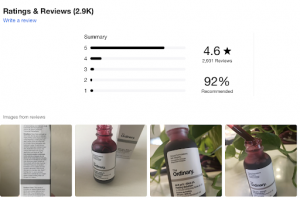 Sephora's return policy also centers customer satisfaction. Consumers can return products that are used, without packaging, or even without receipts. By being customer-obsessed, Sephora garners huge recognition and hundreds upon thousands of reviews for its top products, encouraging consumers to buy more and increasing Sephora's bottom line.
Be customer-obsessed and ace your reviews strategy
While these leading brands are clearly consumer-focused, they each have helpful insights for building your business' online reputation through reviews. Being consumer-obsessed in your review strategy means:
Implementing strategies to get more customer reviews

Promptly responding to negative reviews

Centering customer feedback in your business by understanding customers' needs and goals

Synup's platform gives you instant insights on feedback trends, so you know what your business is doing best (or worst)

Highlighting good reviews in your marketing across platforms

Synup enables you to easily filter for the best reviews – even across dozens of locations – so your marketing collateral is taken care of!
Request a demo of Synup today, so you can easily implement these review strategies in your business!