Marketing is not an easy nut to crack; we learn by trial and error and by absorbing the learnings from others who share openly to others. At Synup, our objective is to simplify marketing in a way that yields repeatable results, and we have the statistics here to back that up. 
Today, we'll discuss the power of personalization, and how this can change the face of your marketing campaigns.
According to McKinsey, personalization drives a 10-15% increase in revenue. Clearly, that's no surprise; customers aren't simply expecting a personalized experience anymore, they demand it. The landscape is changing and with all the information readily available, customers expect brands to know them better and cater to their whims and needs.
This means that if you get personalization right and nail the consumer experience, you win in multiples, finding substantial payoffs in terms of conversions, loyalty, and revenue. Customers appreciate the value that personalization brings, as they feel recognized and appreciated. 
As a local brand, if you don't have a team devoted to creating personalized experiences (e.g. Amazon's shopping suggestions, TikTok's near-perfect algorithm), you can still win in the personalization game. Let's see how that's done.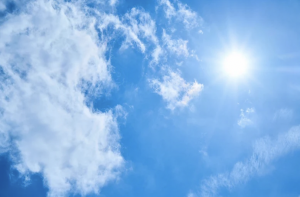 Take Advantage of the Weather
When you are serving a local or hyperlocal community, you have the added benefit of understanding what is going on near them. One of these facets is weather itself. According to studies, weather sits right behind the economy when influencing purchase behavior, driving the emotional state of consumers, which in turn impacts purchase decisions and the amounts they're willing to spend. If you come to think about it, the clothes we wear and the activities we do are all weather-dependent. Of course, that means that weather would influence our purchase intentions as well.
Brands, then, should consider triggering ads for different weather conditions as well as seasons, especially when the product is seasonal or specific to the climate. For example, storefronts showcase weather-appropriate clothing, compelling purchase activity whether it's jackets in the winter or bathing suits in the summer. Restaurants are motivated to advertise warm soup or hot chocolate on cooler days.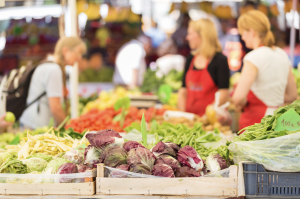 Leverage Local Events or Holidays
When it comes to events in your area, local companies should consider capitalizing upon them to drive traffic. If your restaurant is on the New York Marathon route, consider a Marathon Promo. Perhaps you can even get simpler and offer weekend or happy hour specials. If a festival is occurring in your neighborhood, consider targeting festival-goers with a special promotion that might compel them to give your business the foot traffic. You can also take advantage of proximity to seasonal or weekly events, such as flea markets, farmer's markets, and other pop-up selling opportunities.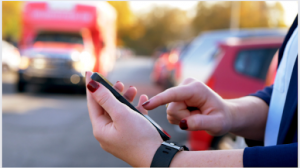 Go to the Extreme
The personalization movement is growing legs, especially with the expectations of consumers that businesses should target them directly. That said, the majority—less than 10%—of businesses still don't have a decent handle on how to do it, which results in email unsubscribes (91%), emails not being opened altogether (44%), push notification opt-outs (60%), and abandoned shopping carts (with $280 billion of goods annually).
So maybe personalization alone won't cut it. Maybe businesses need to think about extreme personalization. The incentive here is to capitalize on the top 1% of your customers, and to engage customers enough so that they can sit up top with the other one-percenters. To do so, Brian Solis cites recommendations from a peer, Sameer Patel, that suggests that extreme personalization needs to take on three forms:
Focusing on narrowing down segments to an audience of one.

Instead of thinking of blasting an entire audience, think about the one person you're looking to target and write that communication to and for them. AI could be particularly powerful to achieve this.

Integrate multi-channel efforts into one cohesive unit

. This also leverages the power of AI, allowing the machines to get a better understanding of human behavior to inform a strategic approach to content creation that reaches individuals at the right time, right place, right device, and with the right message—ultimately leading to a conversion.

Say goodbye to guesswork and hello to science

. We're human and we can wing it and try things repeatedly through A/B testing until they work, or we can take a step beyond that. Machines can instantly understand individual preferences and allow the marketers to handle the context and the experience itself.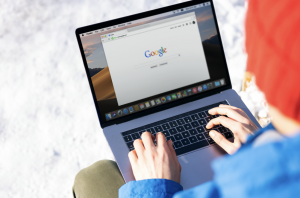 Take it to the Search Engines
With tools like Synup which is focused on ensuring that local businesses are found and serve their clients effectively in the most optimized fashion, we are thinking about personalization every single day. Personalization isn't a one-size-fits-all strategy either; that sort of defeats the purpose entirely. But personalization itself can take on many forms, from email marketing to storefront marketing to push notifications and taking advantage of adding personalized elements to Google. And it's best to hit all the touchpoints when you can.
We've highlighted the details of our recommendation tactics in an earlier post, but we want to reinforce the value of leveraging all of these search strategies for the ultimate personalization to drive revenue. These are:
Google Q&A

: Businesses should consider Google Business Profile Q&A to ask questions in order to optimize for search results that provide relevant answers.

Google Business Profile Posts

: Contextual relevance can be extraordinarily helpful in search results, so take an opportunity to get featured in the "related to your search" box.

Mention it on your website

: It goes without saying that Google's spiders look for contextual mentions on the website in order to extrapolate them and feature them in search results. Mentioning "24 hours" or "same day delivery" goes a long way, so make sure that content is visible. 

Profile Reviews

: Product and profile reviews should be considered when it comes to ultra-personalization, especially if the review answers a query. If I want a good tooth whitening provider, I may not want to search for a dentist; reviews in this case will tell me which providers have the best service for me. 

"Seen by Shoppers" Mentions

: As a secondary element to this, reviews that mention the specific product that the searcher is looking for gives a potential customer a wealth of information about whether your business is the right fit for the prospect's query. 

"Provides" or "Sold Here" Mentions

: When evaluating your business offerings, you should be sure that your Google Business Profile mentions the services you provide or products sold so that this content shows up in the search box. 
We're still early in the age of personalization, especially as AI is still learning how to truly drive actionable insights that help ensure that campaigns are effective and the ROI is there, but we can start with some simple tactics today and follow the advertising landscape to see where else personalization will take us in the coming years. It's a blue ocean across CRM, ads, push notifications, email marketing, social media, and whatever else, but Synup can definitely give you what you need today to truly own the Google personalization game.