Around the holidays, managing your business' local marketing doesn't require too much innovation (if it does – kudos to you!) If you're a grocery store, maybe you spotlight pies and fruit on the 4th of July, make sure you have the most tempting turkeys for Thanksgiving, and ensure your customers know that you carry stocking stuffers around Christmas. 
But beyond the obvious, it can be tricky to figure out an effective, relevant marketing strategy week-to-week. How often should you change up your promotional campaigns on Google? Switch your spotlighted products? Run special deals? Here's what we've found works best using Synup Campaigns: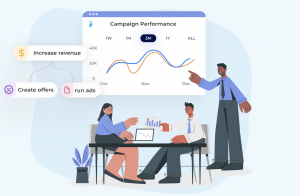 Long-term, habitual campaigns
Research shows that it takes 45-60 days for customers to retain and recall information. Seeing the same content over and over again makes it stick in your brain. This inspires customers to choose your business over others – they'll already have your value proposition memorized!
Synup Campaigns was built around this philosophy: that customers will be happier and more satisfied when they see relevant, timely promotional content. Setting up an automated, recurring Campaign is easy – so you can focus your time and energy elsewhere.
Pro tip: Change up your Campaigns every few months.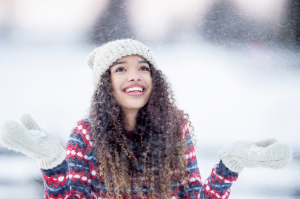 Weather and seasons
The weather and season have an incredible impact on mood and purchasing decisions. Did you know that consumers would willingly pay 37% more for green tea and 56% more for gym membership after being exposed to sunlight?
For example, you can set up an automated Synup Campaign that encourages customers to "escape the heat" every time the weather goes above 90ºF.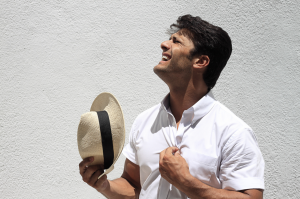 Running a long-term Campaign during a certain season – like spotlighting beers every fall Sunday or incentivizing customers to order delivery on rainy days – will make your business memorable, and maybe even make it part of your customers' weekly routines. And since you can automate Synup Campaigns, you can set it and forget it.
If you're strapped for ideas, we came up with a bunch of great ideas for summer Campaigns. Thank us later!
Pro tip: Run a season/weather-based Campaign for 2-3 months every season.
Thinking beyond holidays
There's a reason your holiday promotions work – you're listening to customers' wants. The rest of the year, however, it isn't quite as clear what customers want. 
What other special events are in your area? If there's a local farmer's market, will customers stop in to your business after? Set an automated Campaign for every Sunday morning after brunch or church, or cheer customers up with a Wednesday pick-me-up promotion.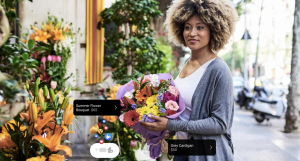 Don't forget about things like sporting events, charity walks, and block parties. Knowing what your customers are doing will help your business become more relevant than ever! And keeping tabs on your customers' schedules helps you become a part of their routine, converting passers-by into loyal customers. 
Pro tip: In addition to holidays, research events near your store location(s) and plan Campaigns around them. 
So, how often should I be running Campaigns?
Running weekly Campaigns based on the day and season will get the most traction from your customers. 
We suggest always having at least one promotional Campaign running for the season, but the more the better! The more specific your Campaign, the more conversions you'll see. Reevaluate your Campaigns once a season, and make sure to stay on top of local events relevant to your business. 
Happy Campaigning!