As the year 2021 comes to a close and most people are settling down to spend the last few weeks with family, you have a unique opportunity to not rest on your laurels and take your local marketing strategy up a notch, considering that 2022 is right around the corner. Now's the perfect time to get strategic and plan ahead, ensuring that the year starts and you've already laid a strong foundation for your marketing efforts for next year.
As we've seen in the last 2 years, much has changed and a reliance on digital has been stronger than ever. As such, 2022 will be a unique year in many different ways, as consumers are far more digitally savvy today than they ever were before, and demand is peaking for local services and offerings.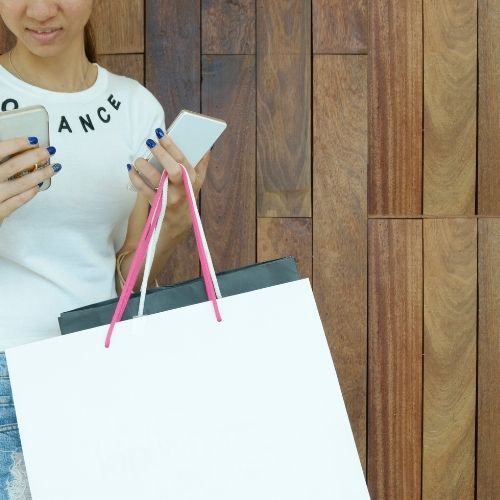 To ensure you are ready to rock in 2022, make sure you hit upon the following local marketing aspects:
Ensure You've Set Your Holiday Hours
It's the most frustrating thing ever when a consumer finds your hours online and shows up, only to find out that your business was closed for the holidays. When it comes to holiday planning especially, the most important thing you could possibly do is to not alienate your customers by ensuring that your web presence is truly reflective of your hours and offerings. Sure, customers might expect that your hours will deviate from the established hours due to the nature of the time of year, but it's irritating to make the effort to travel to your business, only to find out that you're not even open.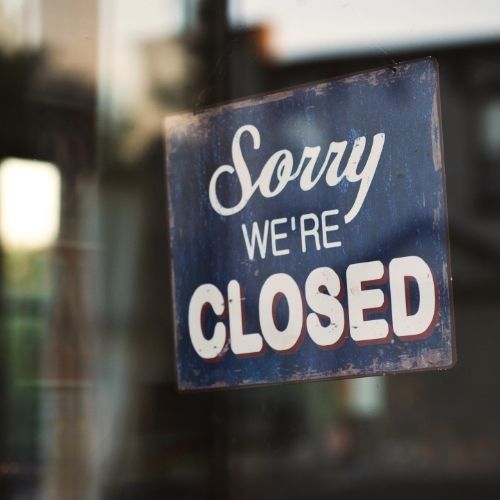 To make things easy, we've provided resources from Google My Business, Yelp, and Bing to allow you to leverage the tools to set up your holiday hours in advance so that your customers are prepared when you're closed for business.
From Google My Business, you can make temporary adjustments to your hours of operation, accounting for holidays and special events. As a note, a good practice is to confirm your holiday hours even if you are not changing your hours because it makes it clear to your customers that your holiday hours are indeed correct.
Yelp also supports temporary hour changes. You'll have to open the Yelp for Business app (or at biz.yelp.com), tap Biz Info on the bottom of the screen, and scroll down to the Add Special Hours (under Operation Hours) to make the adjustments. The tool allows you to verify if you're open or closed as usual, set special hours if necessary, and mark your business closed for the entire day for those holidays where the establishment will be closed.
Recently, Bing has also added functionality to support special hours. Simply go to Bing Places and make the appropriate changes to the portal under the Special Hours section.
Don't forget Facebook, where many customers will also be compelled to look! While there is no dedicated Facebook "holiday hours" option, you can post to your timeline announcing the change in hours and then go to About, Edit Page Info, Hours, and make the changes directly there when you are closed.
BONUS: Don't just stop at 2021—update your hours for 2022! Simply follow the methods outlined above on each of the platforms you'd like (except Facebook; you'll have to revisit that in 2022) to update your hours. That way, you won't have to do it every year manually unless the platform doesn't support it.
Build out Your Editorial Calendar and Strategy (with Local Flair)
While things are quieter than they usually are, depending on the business you're in, the holidays usually are a great time to start thinking of your 2022 content calendar for the upcoming year. Your content calendar should be a written schedule of when and where you plan to publish upcoming content.
Start thinking of events that you'll participate in, holidays you might want to celebrate, and other upcoming initiatives that you plan on embarking as a business in 2022. Think about written and multimedia content that you can lay out so that you don't have to do the legwork later. That way, you can only focus on engaging your audience and on newsworthy content, while the low hanging fruit can be addressed right now. Be sure to consider the whole gamut of content creation, from social posts, blog posts, publications you may want to be featured in, and local posts.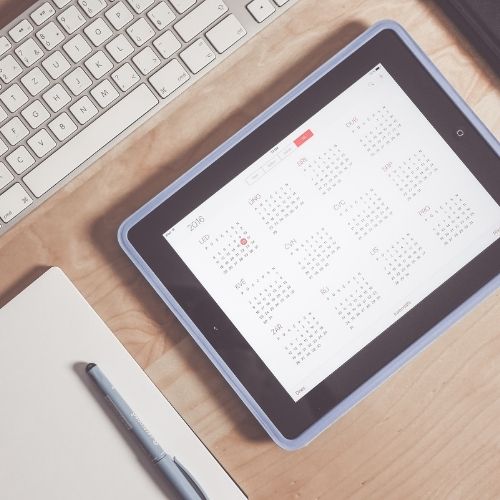 Some best practices for creating a content calendar include:
Considering the type of content for the type of medium (multimedia, video, images, social posts, blog posts).
Aligning your calendar to themes and special occasions and holidays.
Choosing and picking creatives based on the channel.
Focusing on consistency, so make an attempt to cross-post based on your theme across different channels (but in the tone and voice that resonates with those channels' followers).
Gear Up on Local Campaigns Right Now
There's no reason to wait for things to get busy for you to start thinking on a local level. With a content calendar now in place, you now need to start orchestrating your local marketing for 2022.
Just as you've created your content calendar for upcoming topics, categories, holidays, and other related themes that you may want to embark upon for your marketing, you also want to be mindful of scheduling and preparing for announcements related to events happening locally. If you already have the plans in place, you can begin structuring your marketing campaigns to work on this messaging today versus having to do it at the last minute later when you're planning for those events and are juggling all the other balls in the air.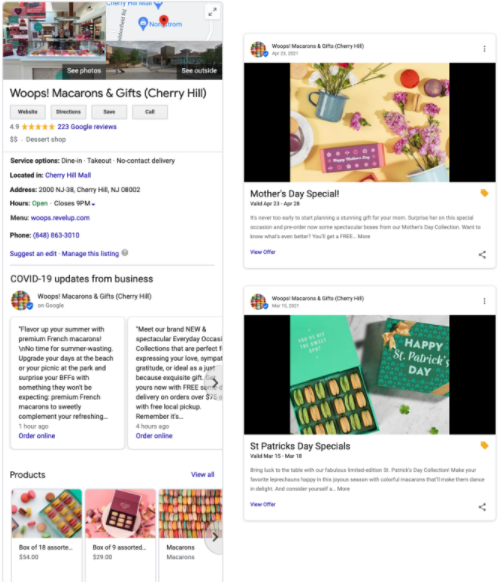 Analyze Keywords that Trended in 2021 to Target for in 2022
So, you want to really rock 2022? Take your wins from 2021 and bring them forth for the new year. Google My Business allows you to view keywords that were trending by month and time period in 2021, so take a deep dive into these to identify keywords to focus on for your content and promotions calendar in 2022. Then go back up and see if you can enhance that content calendar even more than you have already planned for; the more opportunity to build brand awareness, the better.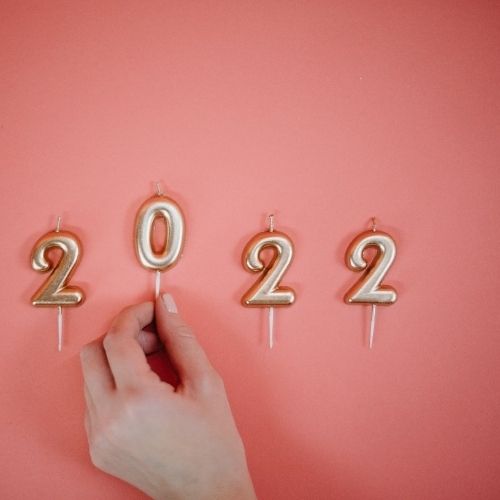 Update Your Website Content Assets to Refresh for the New Year
As things are likely to be quieter right now, it's a good time to sit down with a cup of coffee (or water) and look at how you can optimize your presence for 2022. Here are some things you should start thinking of right now:
Running a site: search on Google to identify any content that has a mention of 2021, and change them to 2022. (Bonus: Beyond just switching the 2021s to 2022s, see if there are opportunities to refresh the content so that it becomes evergreen. Even changing a sentence or two can make a difference in the SERPs.)
Ensure that your website footer reflects 2022 as the year, especially in the copyright and elsewhere.
Triage your highest performing content assets and refresh them for the new year. Good content shouldn't go to waste. Make them more relevant by making changes that will make an impact.
The new year presents a huge opportunity to build goodwill within your customers, start planning for a content distribution strategy, updating content, and focusing on making sure your local business is put front and center by taking advantage of events and other local promotional opportunities. Now's as good a time as any to prepare; don't wait until it gets busier in January to get started.